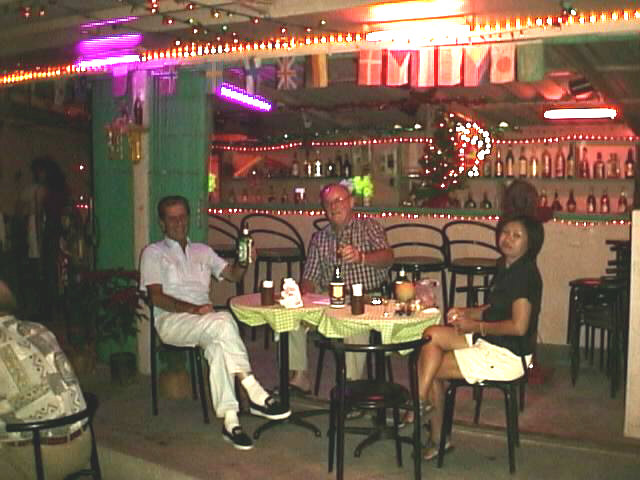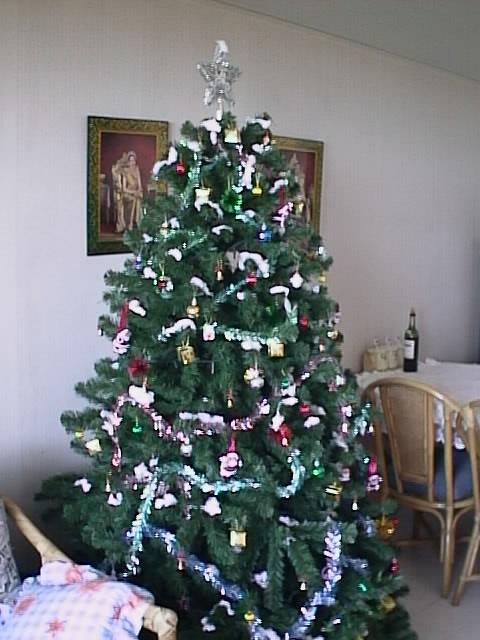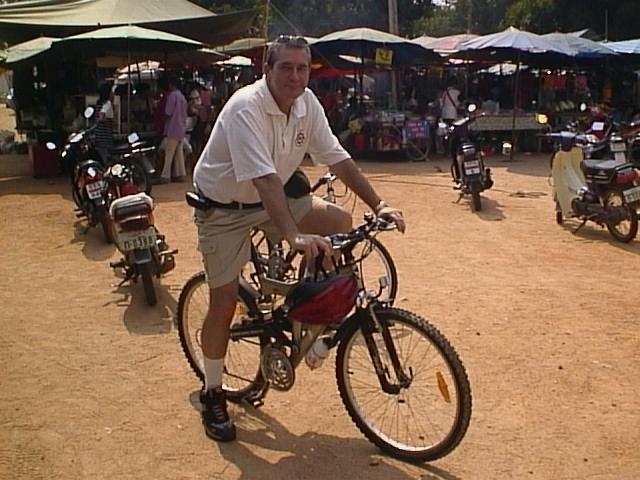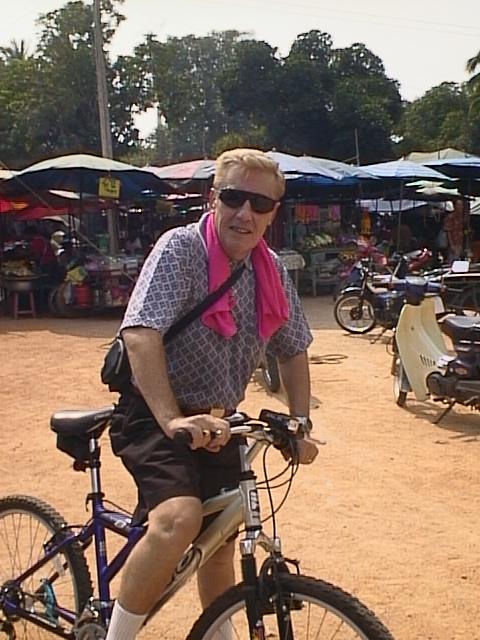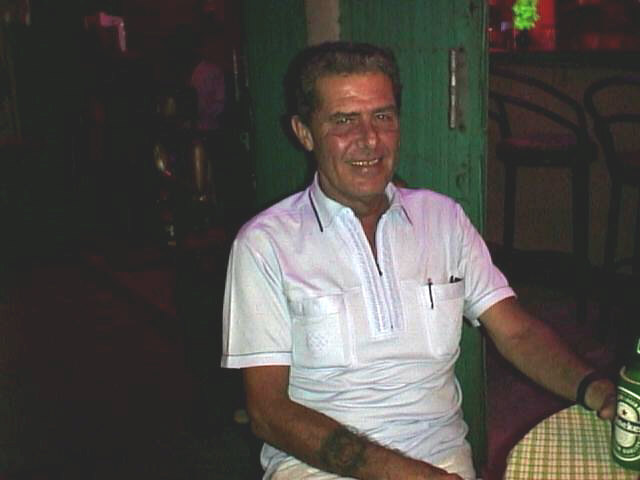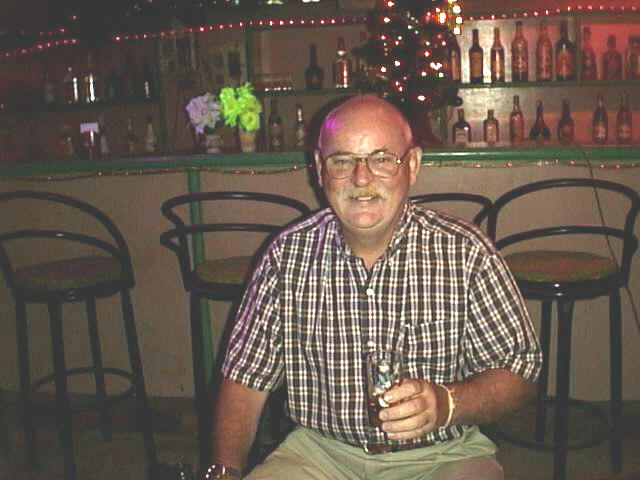 r.to l. Waynes girlfriend Sunee, Alistair and Me at DoDo's Dec. 2001

An early Christmas at Waynes place, as he may have to go to Vietnam over the holidays.
Dec. 2001

Wayne and Kieth Woodard with their new found hobbies. Here at a market they stopped at and had a glass of orange juice. I still don't believe they are turning health nuts.
Dec. 2001

Me (left) & Alistair at DoDo,s.
Dec. 2001