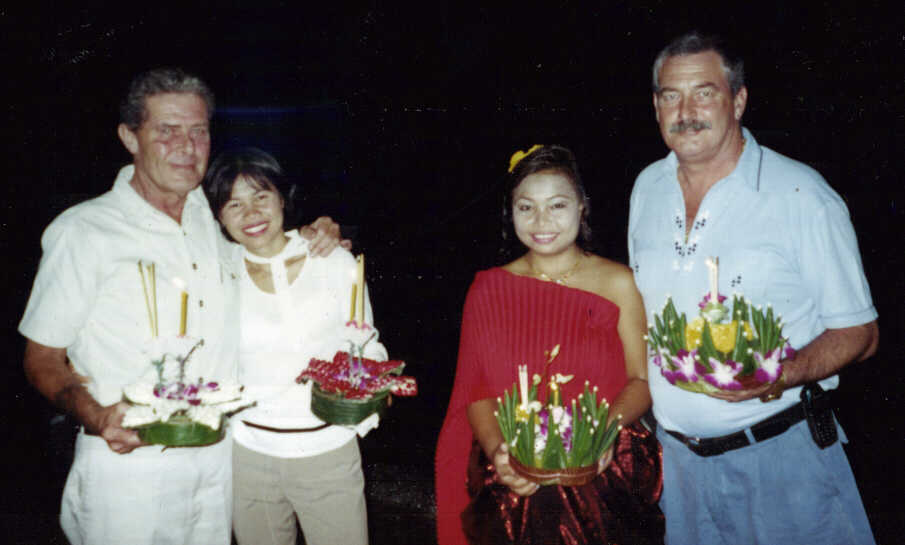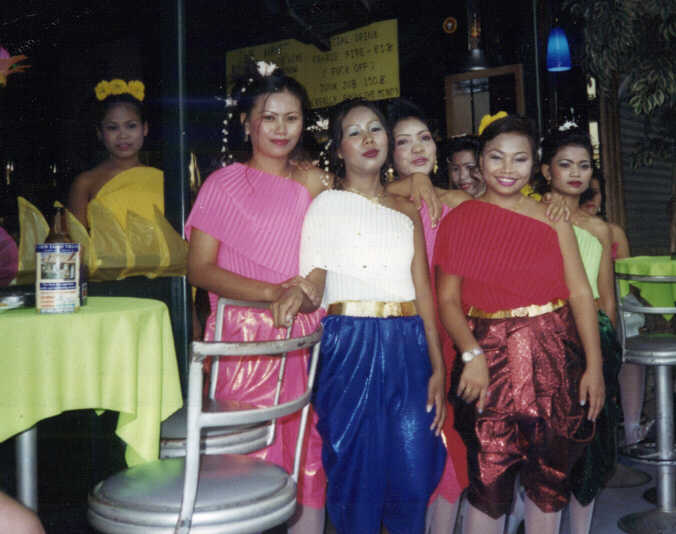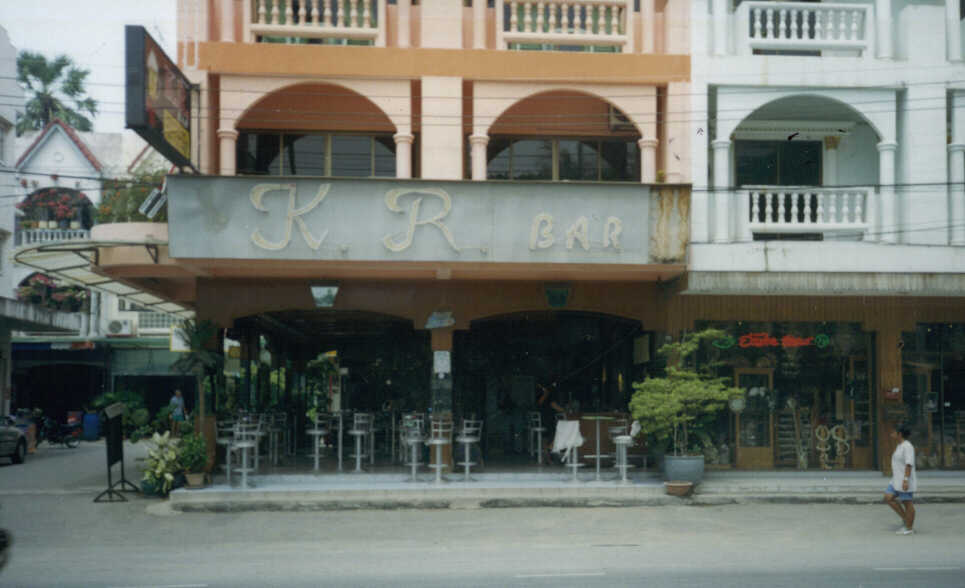 The K R Bar, my favorite watering hole. The photos below were all taken there or on the beach.

Me on the left, Wayne Hale from New Zeland and Alistaie Williams from the UK. Loy Kathrong, Nov, 2000

Kong and I on the left, Wayne and his Ex on the right. We are holding "Kratrong's" at the beach, to launch into the sea, to get rid of evil spirits and wish for good luck in the comming lunar New Year. (the full moon of the twelveth month). This year it is 31 Oct 2545/Holloween.

The staff at K R Bar in their Loy Kathong costumes.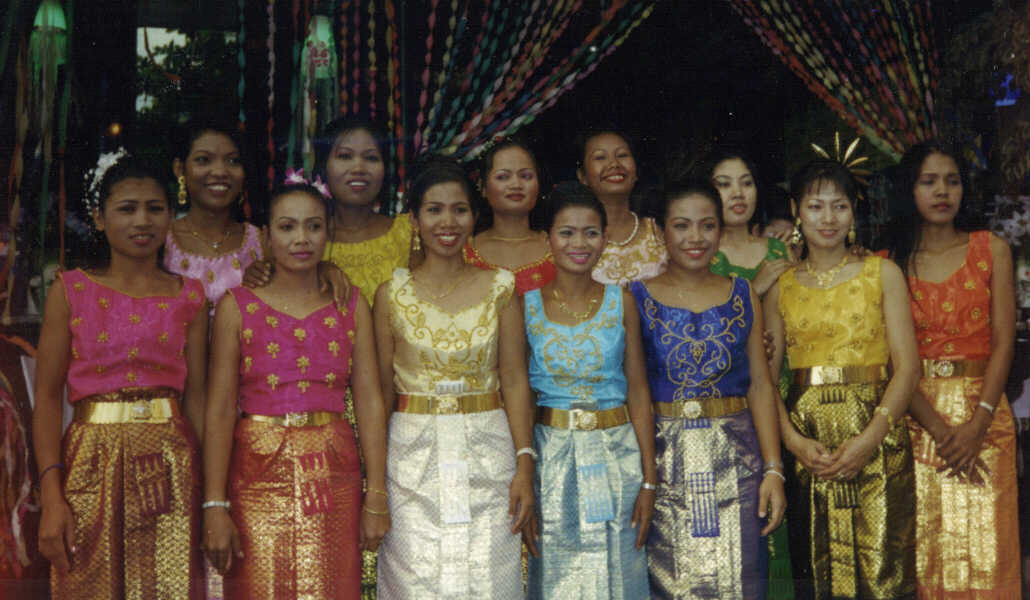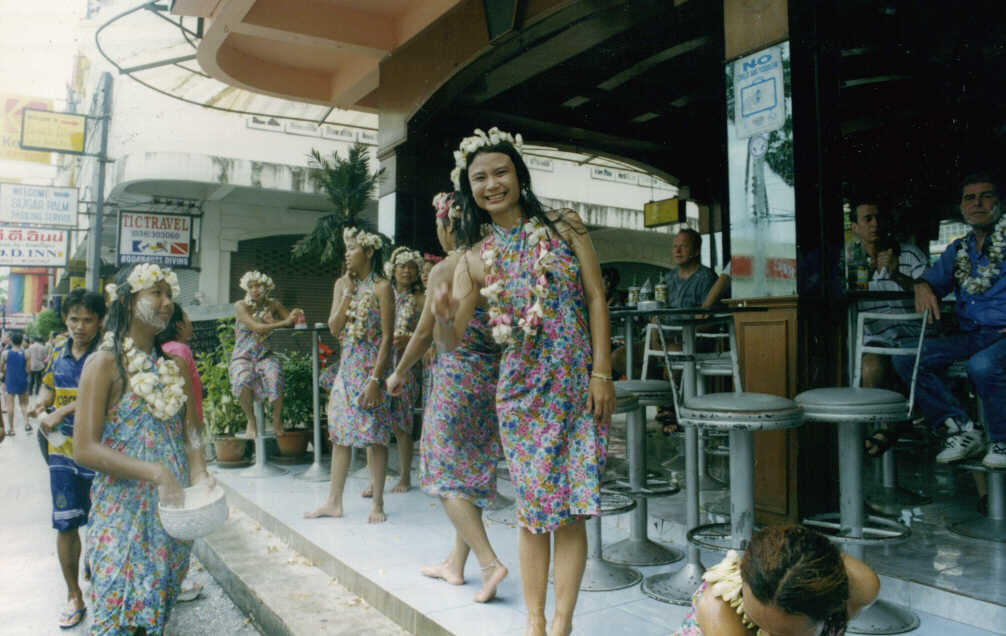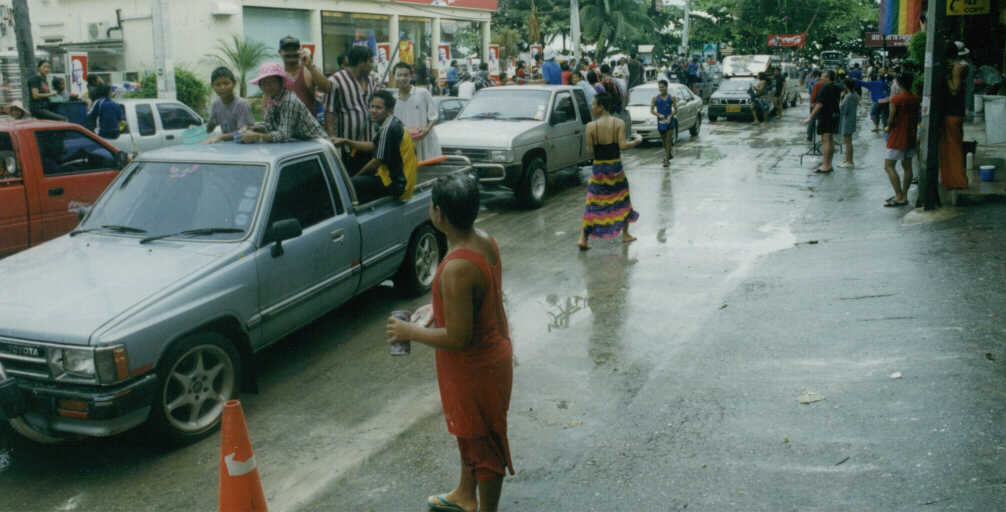 .I don't know what full moon the water festival starts. Usually in April. It celebrates the comming of the wet season for planting rice. In the old days it was for one day and did very respectfully. Lately it has been seven days of madness. You can plan on being wet for seven days if you leave your home. The above two photos are the last day of 2001 water featival. Anything you can imagine to carry water to get someone else wet/drenched is used. Also a good amount of talcome powder is applied to anyone you can get to. The traffic moves about one mile an hour and all vehicles have water weapons. For one day it's a lot of fun.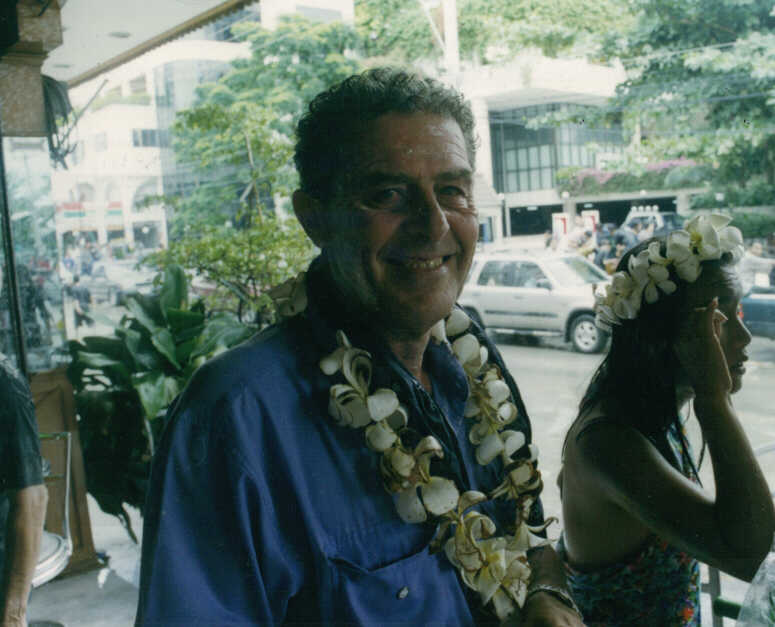 Soaking wet on the last day. A lot of food, drink and fun.