Nam Som, Thailand, October, 2000

These are photos of a trip I took to Kongs parents village, about 350 miles NNW of where I am. About 20 miles from the boarder of Laos. In fact, my driver who speaks Thai couldn't speak with most of the people because they speak Lao.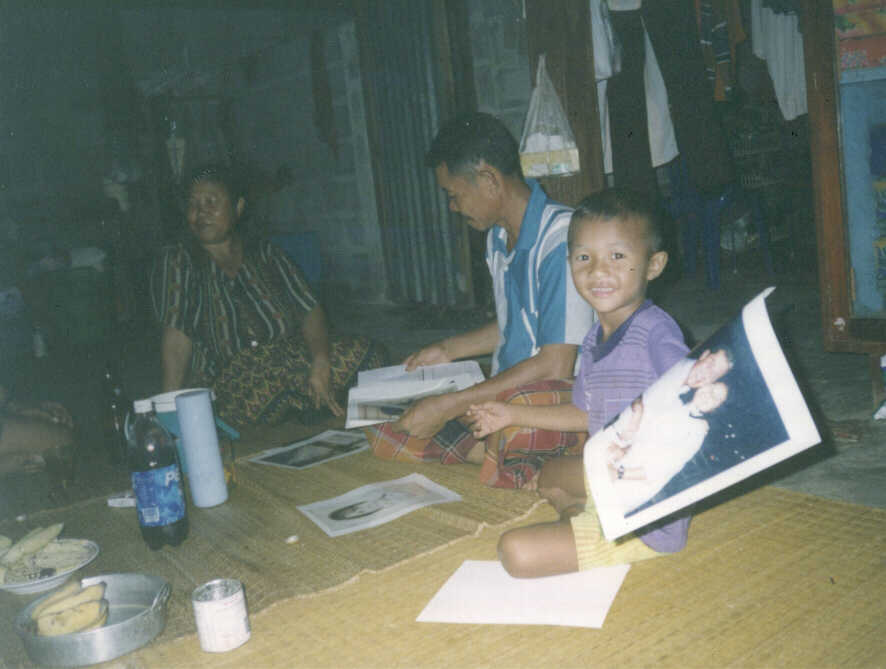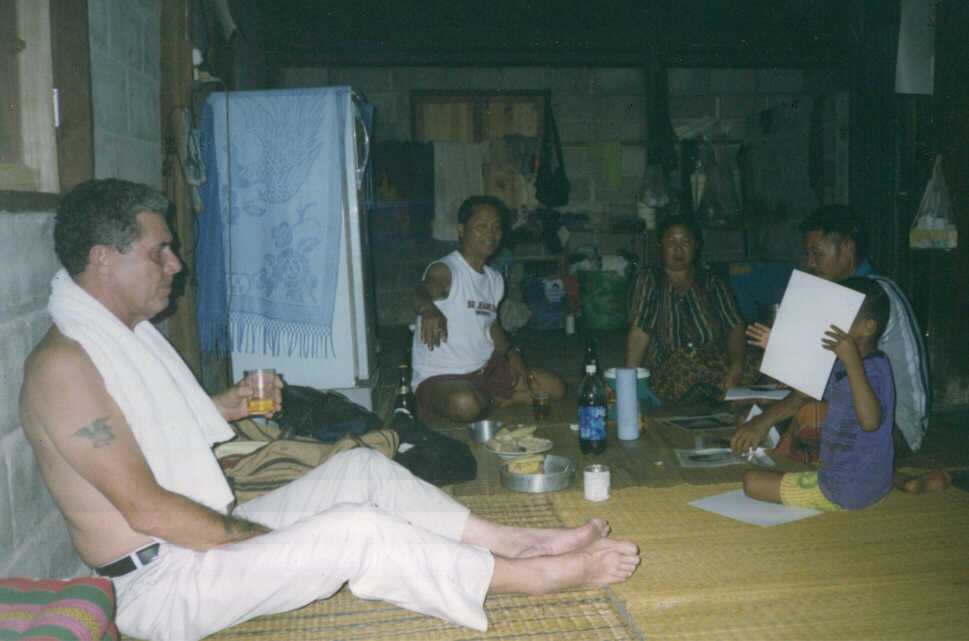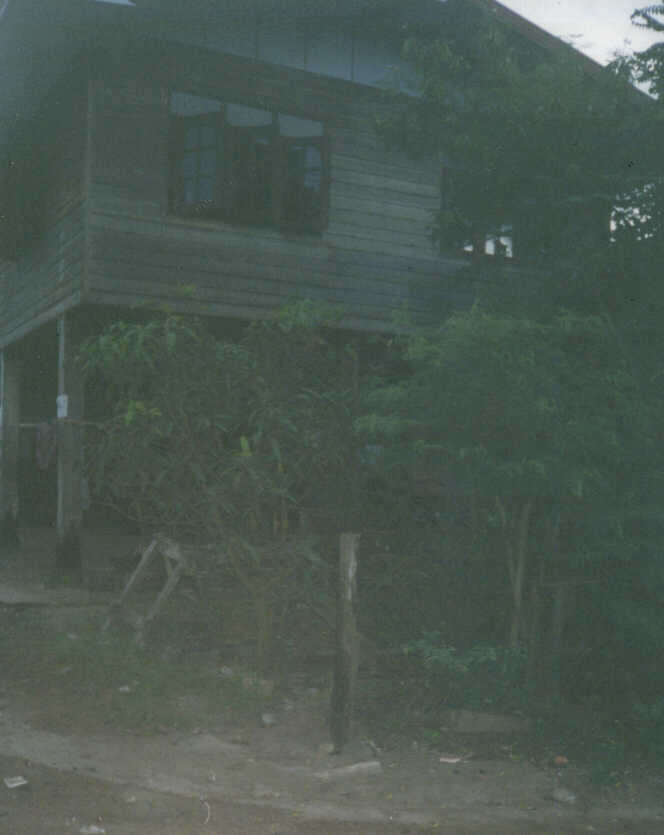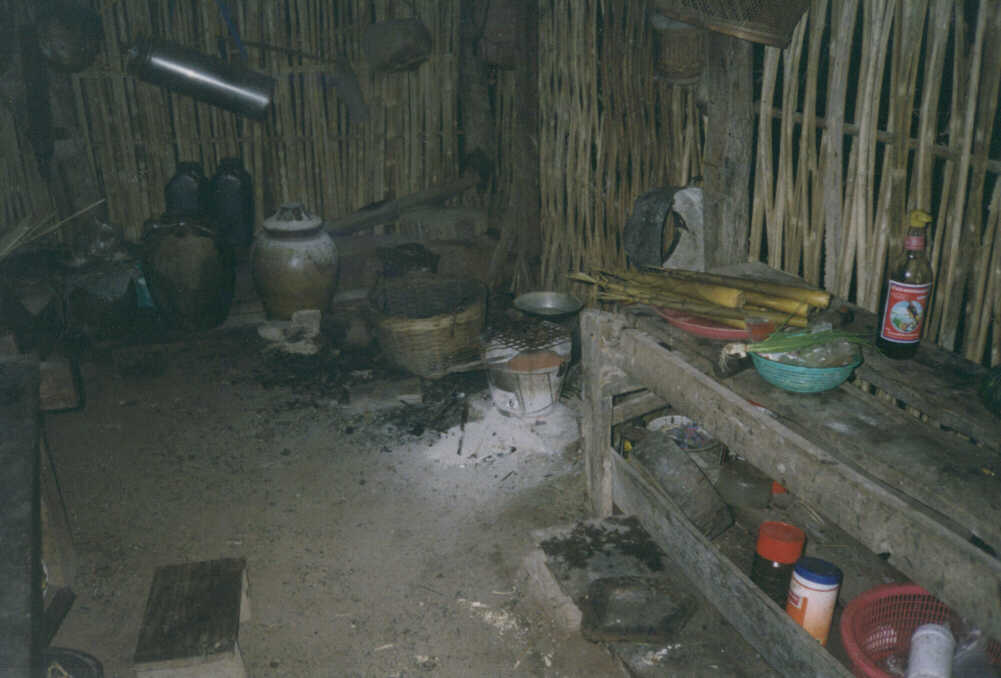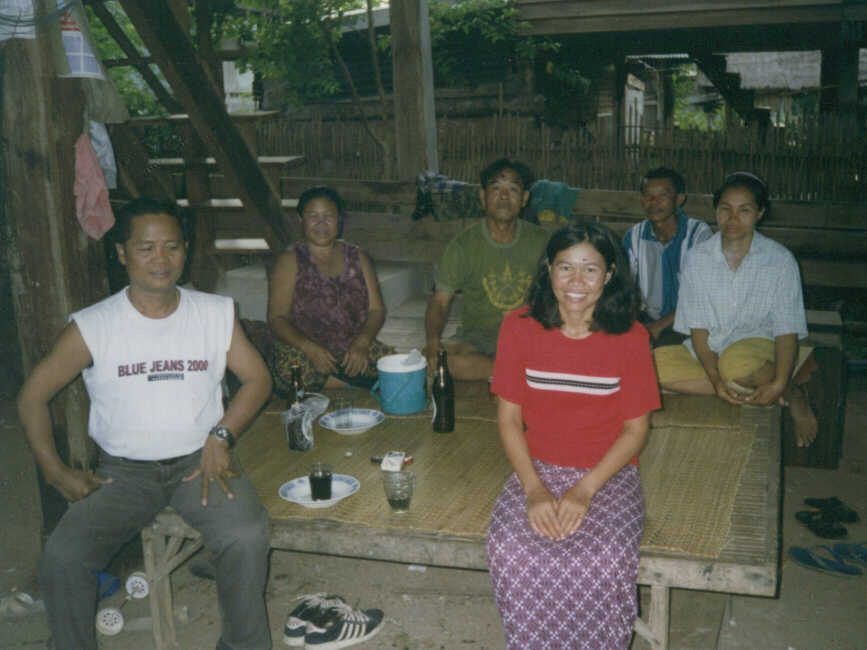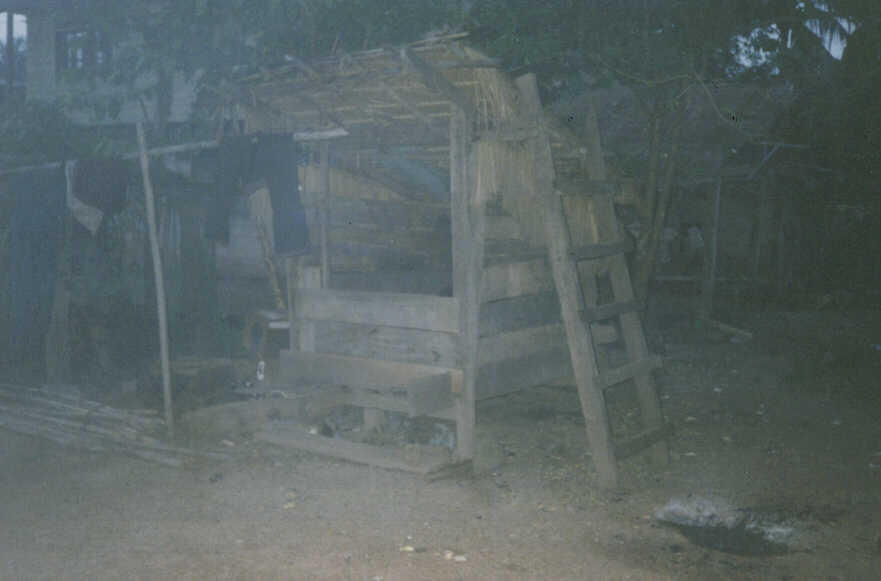 This is one style of a typical Thai country house. When not at work the daily life revolves on the ground floor (open) under and about the house. The upstairs is used mainly for sleeping. The house is quite large as often the families are large.

This is an enclosed room down stairs used mostly for eating and the bathroom is here. Above is Kongs Mother, Father and Son.


It was a 14 hour drive to Nam Som. It was dark when we arrived, so we had a shower and the beer was good but I was limited to the food I could eat (chicken, corn, rice), but I can't eat the weeds they call vegetables or the dried fish.

This is the kitchen. It is detached from the house. There is no electricity and they make their own charcoal.

This is a smoker made entirely of wood. It has a sand bottom for the fire pit. There are all kind of racks for different foods. The house in the background is also owned by her father.







This was under the house about 5:00AM getting ready to return to Jomtien Beach. It was a nice and interesting visit, but I couldn't live there.